Anti-Fouling Paint Removal
Removing old anti fouling bottom paint can be a daunting task with back breaking sanding and grinding. Texas Green Blast, LLC., will make everything simple. Our employees can safely remove the bottom paint without damaging the gel coat.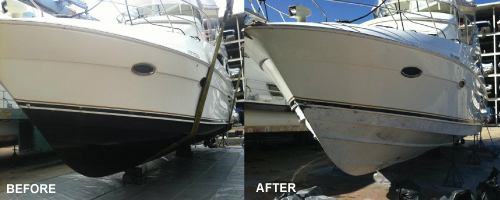 Dustless Blasting will prepare your craft for the water by removing marine growth and worn out anti-fouling paint. The use of recycled material and water ensures an Eco-Friendly approach is taken.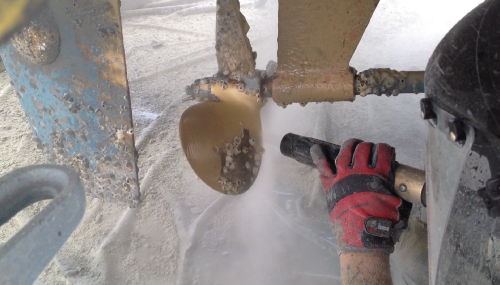 This system completely removes paint, rust and chloride, leaving a perfect paint ready surface. It also prevents flash rust for up to 72 hours.

NOTE: For all metal surfaces: PRIMING SHOULD TAKE PLACE
NO LONGER THAN 72 HOURS AFTER BLASTING.